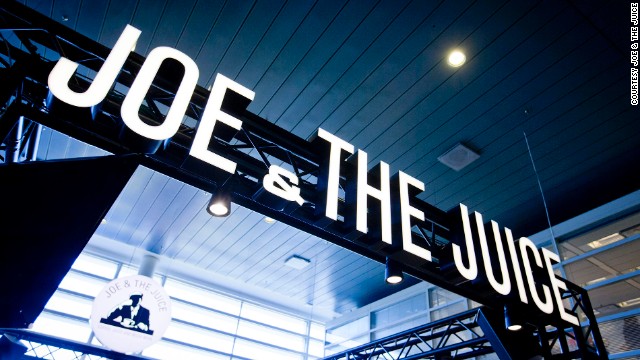 Catalyst is grateful for the strong support from the Chico Chamber, UnitedHealthcare and other businesses in the community and truly humbled by their dedication to our mission and cause, said Anastacia Snyder, executive director, Catalyst Domestic Violence Services. Raising awareness and educating the public are so important to helping end the cycle of domestic violence. This month-long campaign is a new way in which we can extend our reach and impact. The Chamber Business Connections event was held at UnitedHealthcares Chico operations center with more than two-dozen area businesses participating. Community leaders, including Mayor Scott Gruendl, and domestic violence experts and survivors were among the speakers who discussed domestic violence issues, resources available in Butte County, and the important role of the business community in supporting domestic violence prevention programs. Todays event is an excellent example of the Chico business community coming together to help an important cause and organization that provides critical services for victims of domestic violence, said Mayor Gruendl. This month-long awareness campaign and food drive that the Chamber, UnitedHealthcare and other businesses are supporting will provide additional resources for Catalyst so it can help people most in need of assistance throughout the year. The Chico Chamber of Commerce is proud to highlight this month-long campaign for such an important cause, said Katie Simmons, president and CEO, the Chico Chamber of Commerce. Domestic violence is a serious issue, and the business community can play a critical role in providing information, resources and support to help end domestic violence. At the breakfast forum, UnitedHealthcare launched its fourth annual employee food drive in support of the Catalyst shelter pantry, inviting other area businesses to participate. Last year, UnitedHealthcare employees collected more than two tons of nonperishable food and hope to increase that figure with the support of additional businesses. Local businesses and residents who wish to participate in the food drive can drop off nonperishable food items at UnitedHealthcares Chico operations center (2080 E, 20th St.) Monday through Friday between 9 a.m. and 4 p.m. The total number of pounds collected will be announced Wednesday, Oct. 30.
Best wine bar honors were awarded to Cru Wine Bar at Denver International Airport. Hartsfield-Jackson Atlanta International Airport's Concourse F food court took top honors. Shake Shack at New York's John F. Kennedy International Airport received the award for best quick service dining. HIDE CAPTION Best airport 'food to go' Best airport bar Best fast food/quick service restaurant << Four U.S. airports won a total of six awards Copenhagen's airport took home three awards Awards included best coffee shop, best wine bar and best food court (CNN) — These aren't your stereotypical greasy airport burger and fries. Airports from the United States, England and Denmark dominated the Moodie Report 's third annual Airport Food & Beverage Awards, which were announced Wednesday evening in Dubai. "We have been deeply impressed by the volume and, more importantly, quality of nominations this year," said Martin Moodie, Moodie Report founder and chairman, in a statement prior to the awards announcement. The Moodie Report owns and produces the conference and the awards. "There's plenty of innovation and an intriguing reflection of a number of the sector's most notable trends," Moodie said. Best airport coffee shop: Joe & The Juice, Copenhagen Airport Best airport "food to go": Napa Farms Market, San Francisco International Airport Best airport food and beverage sense of place: Napa Farms Market, San Francisco International Airport Best airport bar: The Red Lion, London Gatwick Airport North Terminal Best airport wine bar: Cru Wine Bar, Denver International Airport Best airport casual dining restaurant: Giraffe, London Heathrow Airport Terminal 5 Best airport chef-led dining: Le Sommelier Bar & Bistro (based on chef Francis Cardenau's restaurant in downtown Copenhagen), Copenhagen Airport Best airport food court: Concourse F food court, Hartsfield-Jackson Atlanta International Airport Best fast food/quick service restaurant: Shake Shack, New York's John F. Kennedy International Airport Awards were handed out in 15 categories.
Consumers Buying More Specialty Food, Survey Says
"The results confirm that consumers are responding to the wealth of innovative foods and beverages being produced today by food artisans and entrepreneurs across the U.S.," says Ron Tanner, the Specialty Food Association's vice president of communications and education. "Specialty food has become part of the daily diet for a majority of Americans." The findings are based on an online survey conducted by Mintel International in August 2013 of 1,486 adults age 18 and older who purchase specialty foods. The results are published in the October issue of Specialty Food Magazine . Specialty foods were defined as foods of premium quality, that are often made by small or local manufacturers, have ethnic or exotic flavors and are foods that are distinctive. Some 43 percent of specialty food consumers use their mobile phones to buy food, and nearly half buy foods with locally-grown ingredients. Genetically modified organisms are emerging as a hot topic for specialty food consumers, who are four times more likely to seek out non GMO foods than are non-specialty food consumers, the survey found. Specialty food consumers tend to be young, affluent, and live in the West or Northeast. Men are almost as likely to make purchases as women, with 74 percent of men and 75 percent of women reporting buying specialty foods. For the second year, the top five categories consumers say they buy are chocolate, olive oil and other specialty oils, cheese, yogurt and kefir, and coffee. Salty snacks have jumped from ninth to sixth place among most purchased specialty foods. Here are more highlights from the report: Nearly three-quarters of U.S. consumers purchase specialty foods. Consumers age 18 24 are most likely to purchase, at 82 percent. Taste, quality, and impulse purchases are the top three reasons consumers opt for specialty food.